Friday Funny Faceoff the 3rd
Hooray for Friday!  We made it! lol  This week was one day short, so I ought to feel I've got extra energy in me and Friday came early.  But I think Fridays are like cats.  They are never late, just as they are never early.  They always come precisely when they mean to.
Or, was that wizards?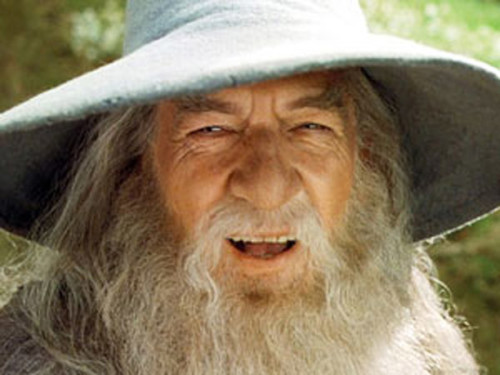 You'll have to excuse me for the slip–I've always rather thought cats and wizards to be similar.  After all, can you think of any other creature who would sleep on a bed quite like this?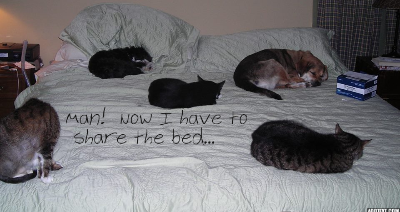 My friend Janine snapped the pic, and wondered why it seems like there's never any room for her.  I'm wondering how long before the cats realize that the dog's curled up amongst them…and just what Rover is planning once the cats are all asleep.
Here's another awesome cat pic from this week–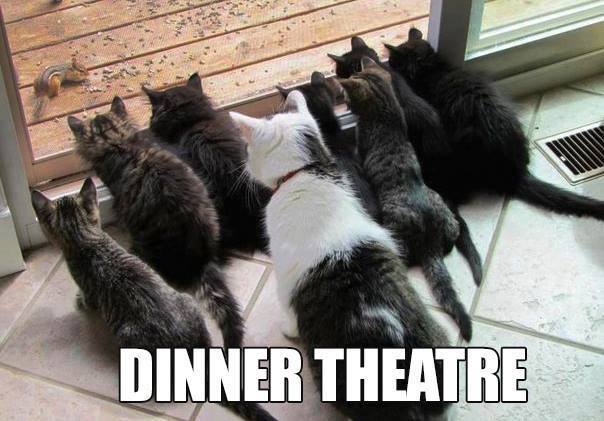 Such a lucky little chipmunk, to be the star of his own show!  I hope he's got a good security detail lined up, though.  Something tells me he's going to last about as long as Justin Bieber tossed into a sweet 16 party once they open that door.
This past weekend many of my friends were at DragonCon, and while I didn't make it down this year I enjoyed all the updates.  So much fun and fandom in one place!  I can't wait for next year.  In the meantime, this cartoon from Shoebox Blog illustrates the kind of conversation attending a convention brings up: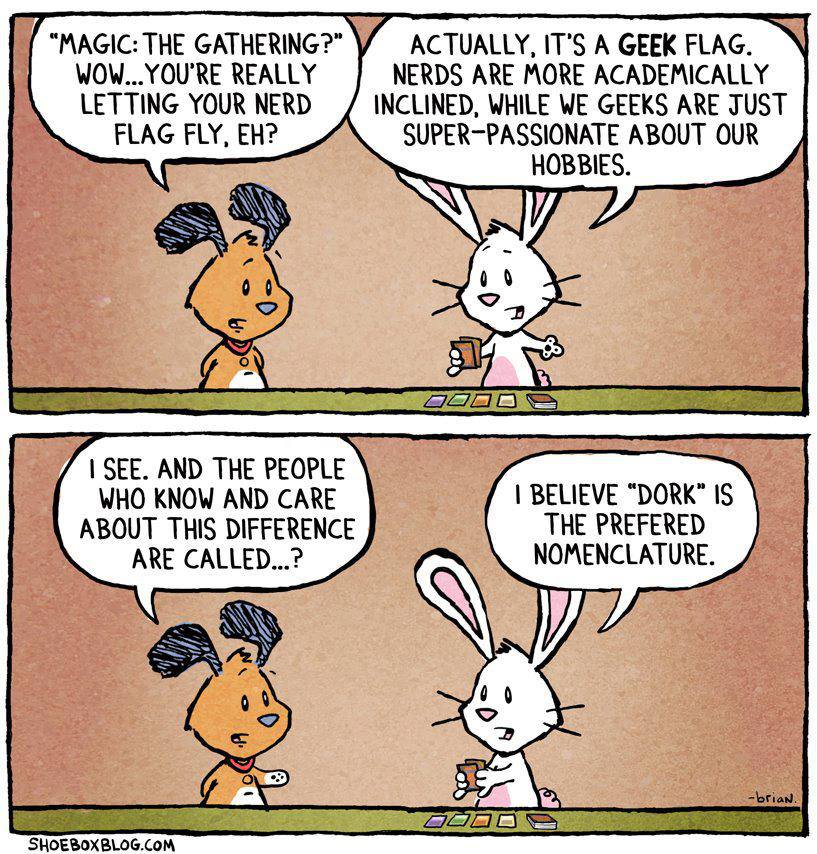 Except, I've always thought that geeks are nerds+social skills…and I most certainly am not a dork!  Not even when my runner-up funniest pic/cartoon of the week is this inspired masterpiece:

Which you must admit, is pretty cool.  My first thought when I saw it was that I totally need to build my own mini stonehenge in our backyard.  Then I remembered that I'm missing 99,999 able bodies…and a druid.  So, maybe that'll go on the long-term To Do list.
Which brings us to our FFF award winner!
Hold on a sec, while Strawberry Man whips the crowd into a frenzy–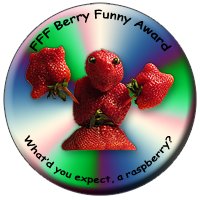 Okay, that's good.  While tracking down the artist for the above Ikea Stonehenge (which I found on Poke) I discovered Steve Colgan's personal webpage, and the fantastic Jabbapuss!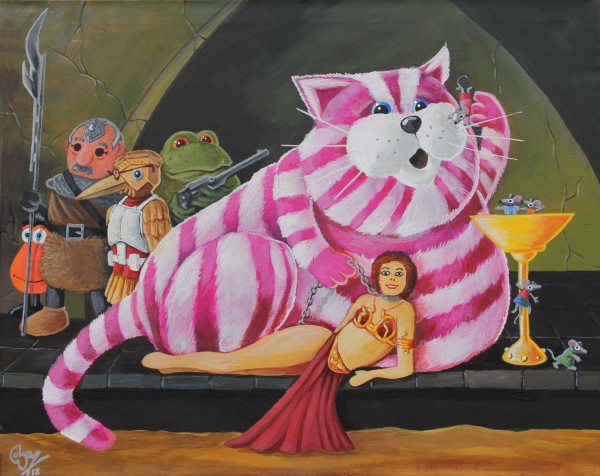 Isn't it hilarious?  And it combines the 'theme' that we had going this week of fandom and cats–which makes my little geek heart all happy and warm.  Congrats to Steve as this week's FFF winner!
Be sure to send me any funny bits you come across this next week, and have a great one!