Happy MMGM! Spotlight on The Year of Billy Miller
I honestly wasn't sure how much I'd like this book when I first started it.  Part of that was because I grabbed it on a whim and didn't read the back cover blurb carefully enough, so when it mentioned Billy standing at the giant's feet…I thought there'd be giants.  And that sounded cool.
Note: there are no giants in The Year of Billy Miller.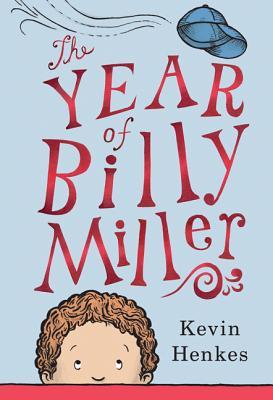 Additionally, when I read the first pages…it seemed sweet, but a little (dare I say it?) boring.  In fact, I wasn't quite sure why I kept reading.  And then when I came back to it the next day, I wasn't sure what it was that made me pick it up, given all the other books clamoring for my attention and the new books I was given for my Bday that are waiting patiently for me to read them.  This happened again the next day, but by now, clever person that I am, I'd noticed the pattern and read with an eye open to spot the power of this spell the book had cast on me.  Why did it keep pulling me back?  What was the draw, exactly?
Well, I never precisely pinned it down.  Part of its charm is the authenticity of the voice.  I could readily believe that this book really was written by an incredibly articulate second grade boy.  And since everyone knows that the inside of a little boys head is akin to an alien landscape, the journey had its own charm.  Additionally, I think there's a similar draw as people find in what is often termed 'pastoral fiction,' otherwise known as fiction set in a simpler time, when we can enjoy watching people live out their lives with love and joy against a simpler backdrop then is normally found in modern life.  The sweet, every day concerns of Billy were no less valid because they didn't involve the giant I was expecting to find, and perhaps seen more clearly without the noise of larger-than-life adult themes and concerns.
Whatever the innner-workings of the spell, it pulled me through to the end, and I found myself smiling fondly on the book's close.  Will it keep all reader's attention?  No, probably not.  Would I recommend it to every kid this age?  That depends, but I might.  I suspect that they'd find themselves falling for the same charm I did, and find in Billy the beginnings of a lifelong friend.
I'm very curious what Apricot-kitty has to say!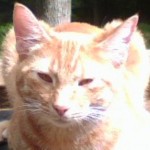 "I liked the Drop sisters.  Clever, practical, and adaptable, those sisters might by plush whales, but they've got the instincts of a cat.  I also liked the dioramas.  You should make a really big one for me!"
A life-size cat diorama–that would be cool!  Although, really, isn't that how cats view their human's houses?  We're here to serve and provide every cattish comfort, right? lol
Stop by Shannon's blog for lots of other Marvelous Middle Grade Monday books, and thanks for stopping by!