For MMGM: What Does the Perfect Middle Grade Novel Look Like?
One week ago I attended the SCBWI Carolinas conference, and had such a great time! It's been a couple years since I've been able to drive down and participate in all three days, and it was great to have the time this year to see (almost) everyone I wanted to see and spend more time both attending panels and catching up. I also made or cemented some great connections within the industry, which is always a win-win! Here's a pic of me and a couple chums grabbing a late late dinner after closing up the book store.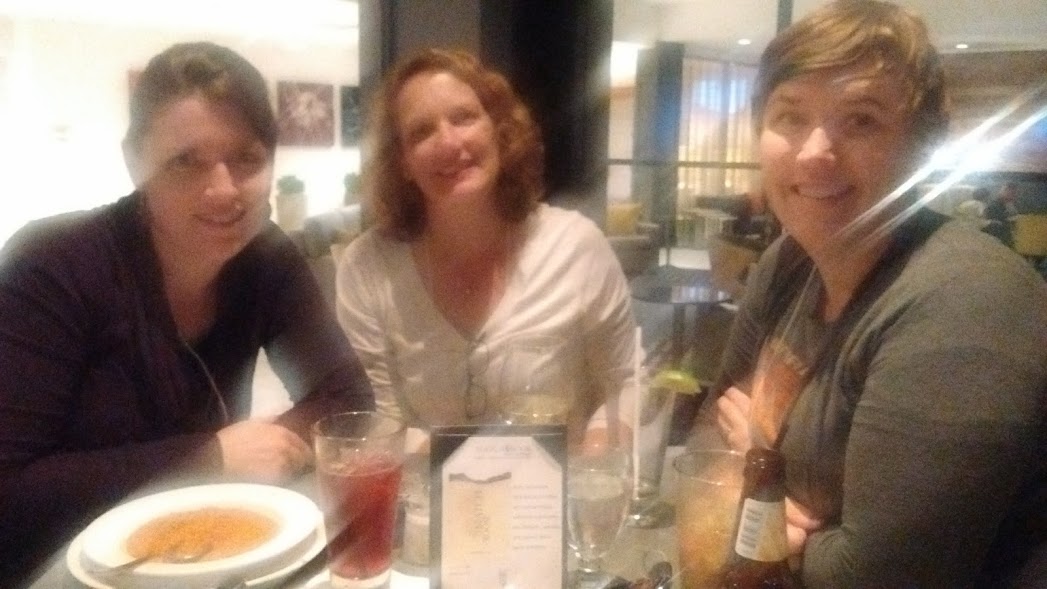 However, what I wanted to share with ya'll is a fascinating list that was put together by one of the agents in attendance, Stephen Fraser. He taught a panel which explored what elements the perfect MG novel includes, and I'm sharing both for writers and readers, because I think these books are worth looking at! Here's a link to the full bibliography (which does include a couple adult novels) that he shared with us, and which I'm sharing with his permission, because my truncated list can't do justice to them all.
And here's the shortened list, matched up with a writing strength each book illustrates, as I've been able to reconstruct from my notes:
 Charlotte's Web: Masterfully crafted prose. Think about word choices on subsequent rounds and make sure each word belongs precisely where it is.
Stone Fox: Drama! Make it real, give it a satisfying twist. Remember you can write about anything (death, etc.) at any reader's level if you adjust the emotional weight.
The Last of the Really Great Whangdoodles: Imagination. Go all out, let the imagination ride high!
The Clockwork Three: Don't be afraid to mix genres.
Heart of a Samurai: Bring history to life. Nonfiction can read like fiction when you breath life into the subject.
Holes: Use humor. Take extra time in the writing if necessary because humor can take a challenging subject and make it work on additional levels.
James and the Giant Peach: Be unapologetic. Don't try to make your story something it's not!
Junonia: Write to the age level. Write not only to the category but to the interest and ability of the reader.
Missing May: Make place a character. Transport the reader so they feel they've actually been there.
Sarah Plain and Tall: Make each word resonate. Make writing image rich and weighty, like poetry.
The Secret Garden: Infuse with joy. At it's best a book is not overburdened, and joy springs from the pages.
Harry Potter Books: Don't obsess about length.
You'll get your own mileage from these, and I must confess that I personally don't plan to set word count guides aside until my books are selling like Harry Potter novels (hey, I can dream, right? :)), but I do think there's something to be gained by taking a long look at each of these books to see what each can illustrate for us. As a reader, I know I benefit from varying my usual choices, and reading books outside my comfort zone. I know that's equally true for me as a writer. The more widely I read, the better I'm able to steal and borrow the amazing techniques that are tucked away in these other books!
I asked Apricot-kitty what she thought of the list, but she's become enamored with storm-watching since Hurricane Matthew went over our heads*, and couldn't be dragged away to comment. Hopefully she'll be ready to offer her two bits next week!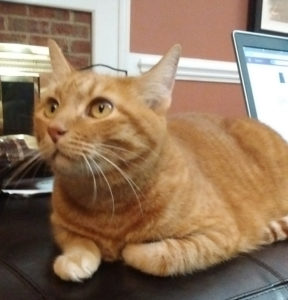 In the mean time, head over to Shannon Messenger's blog for the full round up of Marvelous Middle Grade Monday reviews, giveaways and helpful blogs, and as always, happy reading!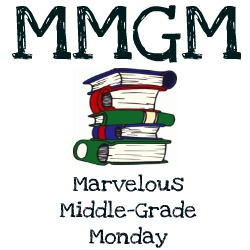 *Honestly, the hurricane didn't so much pass over our heads as brushed by us. We got lots of rain but were some of the lucky few who retained power, and the kitty's disdain for rain aside, are doing great!