The Ruins of Gorlan (Ranger's Apprentice Bk 1), by John Flanagan, for MMGM
How is your May coming along? Is it treating you well? Mine has been excellent, with a solid dose of editing for my publisher supplemented by the new MG/YA I've just started writing, and some fun family outings. This past weekend included watching a sand sculpture come together, saying hi to a friendly robot, and enjoying homestyle ice cream at the Gotta Be NC festival. Always fun!
Today's spotlight is on The Ruins of Gorlan, which is the first book in the Ranger's Apprentice series, by John Flanagan. It's a long running series, but not new. In fact, I had the first few pointed out to me more than five years ago, as I perused books in the kids section of a Barnes and Noble. Maybe there was something about the cover that put me off, or maybe it was the odd way my fellow customer recommended them as if embarrassed to be doing so, but I didn't pick them up then. Now I'm grateful for that, because just at this time this series has really tapped into my sweet spot, and I'm not ashamed to admit that I'm several books in and on hold for three more at my local library.
In this, the first book, young Will is anxious about his future. What he desperately wants is to get in to Battleschool, but that looks unlikely. He's a ward of the castle, and rather small for his age, so without parentage or prowess to smooth his way and recommend him to the Battle Master (or other trade masters), it looks very much like he may be sent to the fields and live out his life a farmer.
Enter the mysterious and shadowy Ranger. Given that the series is titled 'Ranger's Apprentice' I hope you'll forgive me the small spoiler and say yes, Will finds his way into training with the Ranger Corp. But of course his troubles don't end there. The new confidence he gains as his skills grow do not endear him to a former ward-mate and sometimes enemy who made the cut and got into Battleschool. There are also unexpected deaths happening in high places, with what looks like a sinister plot afoot. When the dangers in the land coalesce and someone dear to Will is endangered, he finds himself in a position to prove other's faith in him, and demonstrate for all what a Ranger's Apprentice is made of.
Along the way, we see Will grow, as well as his one-time enemy, and are given insights into the lives of all the central players in the book. The story has a strong narrative voice and is told in omniscient, but it's very smoothly done and never once obtrusive. Rather, I felt like I was getting to know an entire cast of characters and the world itself, as details were lovingly shared in order to bring the fantasy setting to life. It's actually interesting, because these books play to many of the fantasy tropes which we've seen over and over through the years. However, the knowledge and research the reader can sense beneath the writing lends such a measure of authenticity to the world that it feels every bit as real as ours, despite mythical creatures making a rare appearance, and other faint touches of fantasy.
Now, let's see what Apricot-kitty thought of it: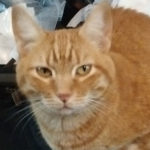 "A delightful book, as you well know. In fact, given how much you've raved about it, I'm not sure any other answer would have earned me a treat tonight, or even my usual simple dinner. However, I warn you–come near me with a cat-sized Ranger cloak, and the claws will come out!"
Er, yes, I may have gotten a liiittle carried away with these books. However, I HAVE continued reading other books in between these, so you need not worry that I'll be spotlighting each one in a row over future weeks. In fact, I have so many lovely books lined up, I have decided to skip my usual summer break and will continue with the every-other-week schedule I've been on in the coming months! And despite Apricot-kitty's grumpiness, I gave up dressing my cat in cute clothes ages ago…so please don't tell me if you know of anything too tempting. 😉
What are your reading plans for this summer? Got any books you're dying to crack open? Tell me in the comments, and be sure to stop by Shannon Messenger's blog for the full Marvelous Middle Grade Monday roundup of reviews, spotlights, interviews and giveaways!