Mango Delight, by Fracaswell Hyman, for MMGM
Many thanks to the talented and generous Rosi Hollinbeck, for my copy of Mango Delight! Her blog is always a treasure-trove of excellent writing advice and equally excellent reviews. You'll find that here.
The copy I won was an ARC, and came without a final cover. So, I let the story speak to me and then pulled together those elements that connected into an image. This was what I came up with: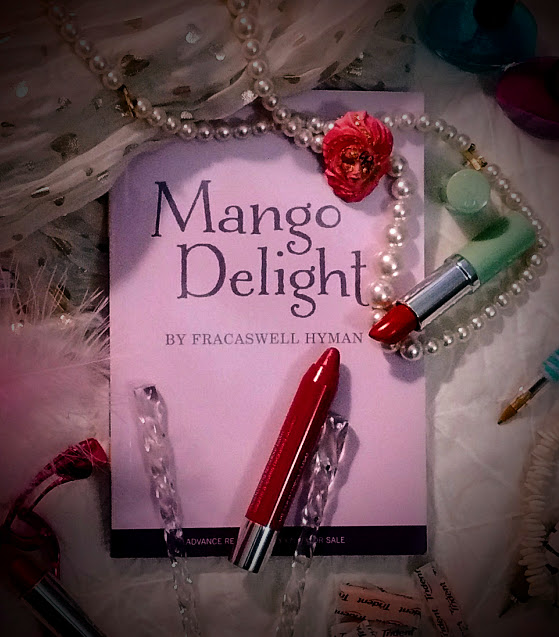 For me, these were symbols from this stage in a girl's life. The frustration with friends' focus on appearances, and the dragging fascination with it oneself. The worries over which color works best, what hair-do one should choose, and what 'mask' you'll wear today. Everything feels hyper-real and the smallest things can seem of utmost importance. It's like looking at day to day life through binoculars. What you see is highly focused, but the big picture is beyond your vision.
Of course, this is the actual cover: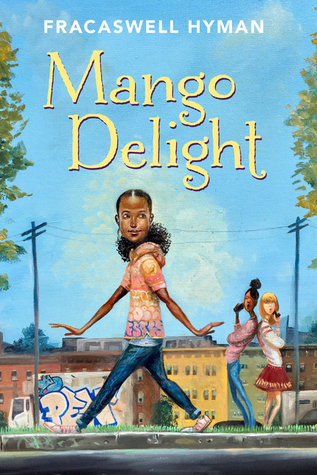 Perhaps not surprisingly, this is a much better reflection of the book! Here you can see the multicultural elements, the feeling of cutting-edge modernism, and you get a sense for how Mango transitions through the book. This girl is going places, and she's doing it in the here and now.
Still, I'm glad I didn't peek at the cover before pulling my book photography image together, because one of the things I loved about this book was how universal it felt. This is Mango's story, but I think almost every girl can see herself in it. This is due to the way author Fracaswell Hyman tapped directly into this age and held true to Mango's priorities. As she navigates the cliques at school and the loss of her best friend, she does so in ways real girls might. The same is true of the many bumps in the road that come, as Mango navigates sudden popularity, her dad losing his job (due in part to the friend breakup) and her first crush all while re-imagining herself. It's a lot to take in, and she doesn't always manage it gracefully. But she learns and grows with each bump and recovery, because she's the kind of girl won't stay down long. This is due in part to the example her amputee mom sets her–and I pretty much promise Mango's mom will become one of your favorite characters!
Now, let's see what Apricot-kitty thought: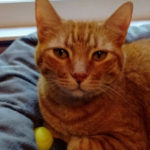 "A pretty good book. I am a little concerned about the girl's obsession with texting, though. I may be missing something, but she seemed to be doing it without having any phone. Do you suppose she was using one in her head?"
Truth? I don't know if Mango pictured a phone when she used hashtags, or texting slang. She and the rest her crowd were definitely uber-phone conscious, and I do think sometimes early in the book the use of 'lingo' was perhaps overdone. The level shown there may have been included more to establish the author's authenticity than the story actually required. However, the slang soon settled down to a more comfortable and natural level.
For more Marvelous Middle Grade Monday reviews, spotlights, interviews and giveaways, stop by Shannon Messenger's blog. And happy reading!