Funny Friday (the 13th) Faceoff
On this luckiest of Fridays, I plan to write 5k words (or cry trying) and post my humor homework.  I'm experiencing a little nerves over this, since the humor class teacher is none other than founding Onion editor, Scott Dikkers.  The focus this week is on 'headlines' so tell me if these are funny:
B. B. Wolf diagnosed with acute asthma.  Little Pigs demand proof.
and,
Peanut-allergy sufferers march on Planters–none survive.
Yes?  No?  They'll kick me out of class without a refund?  Let's hope they pass muster!
Taking a humor class is already changing how I think about funny, but thankfully hasn't ruined jokes for me yet.  Take this simple cartoon–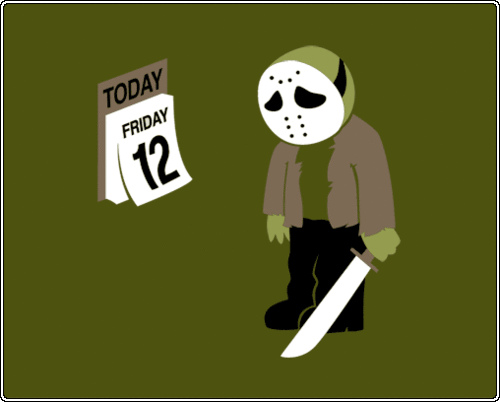 I love it cause I'm all, aww, poor little slasher!  Jason wants it to be his special day!  And then there's the double-take…'cause some people really shouldn't have their 'dreams' come true.
And of course I love this one–it's Savage Chicken!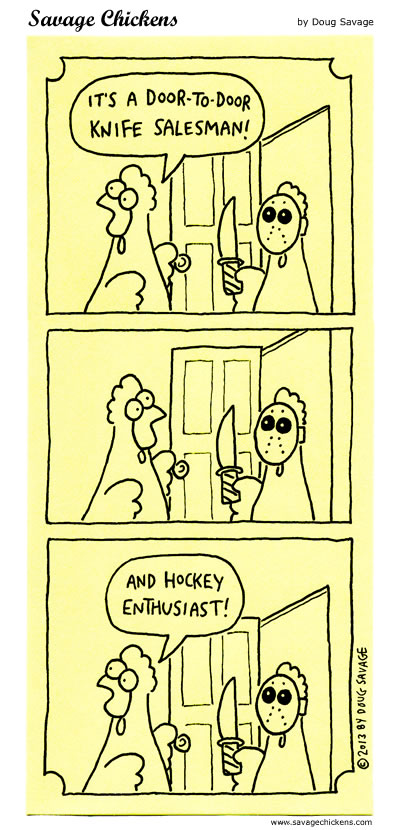 Although I must admit, a part of me wonders why Jason-chicken is just standing there instead of serving himself up a fillet.
This last one from Steak Smoothie isn't Friday the 13th specific, but it made me roll with laughter–I love a good twist!

So, there you go.  A life lesson in comic form…that you probably should cut short before sharing with your little kids. 😉
This week's winner of the Fabulous FFF award is Doug Savage, with the sweet chicken answering the door!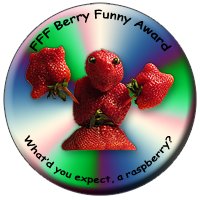 Congrats, Doug.  And may we all have the luckiest, coolest, and most Jason-free Friday the 13th ever!