Raising kids that act like puppies, plus Odin's Promise winners!
This week I announce the winners of last week's giveaway, but first I want to throw a MMGM spotlight on The Incorrigible Children of Aston Place.  I found it a fairly straightforward tale, but it did have some fun nuggets beyond what I expected.  For example, I've always wondered what it would be like to communicate with animals, and the three Incorrigibles seem able to do exactly that.  I also thoroughly enjoyed the Swanburne sayings planted here and there by the author, Maryrose Wood.  And the artwork!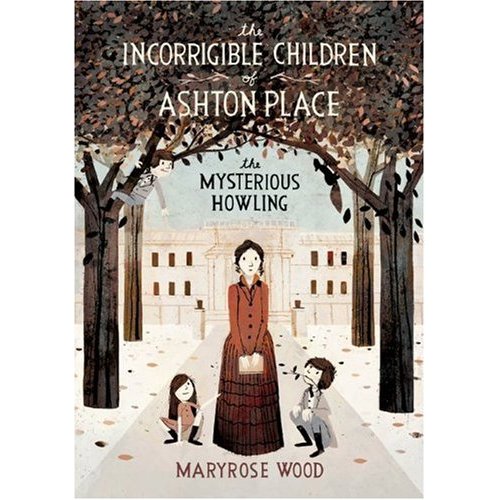 You can see from the cover the humor within each line, and Jon Klassen's illustrations inside the book are equally satisfying.  So, lots of great things to enjoy here.
However, I do have to admit that the narrative asides (spoken directly to the reader) which were charming at first became distracting later.  That's a personal preference, I suspect, but it became a detraction for me.  And then, there was the rather unfinished ending…which I know isn't quite fair to hold against the author, but still felt a bit much to me.  A book can be open to a series without feeling incomplete in itself, and that's the kind I prefer.  Still, many don't mind and the book did tie up the most urgent plot issues.
All in all I recommend it!  I think kids who are interested in books like Pride and Prejudice or Jane Eyre but maybe not quite ready for them in book form would really enjoy it, plus kids that enjoy animal stories, or a good mystery.  I suspect that the mystery element, in particular, will become a major push as the series progresses.  I look forward to that (because, yes, the hook ending worked and I will have to read on) but I will also be reading because I find Penelope's management of the children a marvel to watch.  She's only fifteen, but I daresay she's more capable than many a person twice her age.  In fact, I may have to steal a trick or two to apply to any, ahem, wolfishly behaved children I come across!  So you see, I'm taking notes. 😉
And now, for the cat's take.  I tremble to know what Apricot-kitty thinks of a book all about children who only speak dog!

"They had good hunting instincts–and you really can't blame them for their fascination with squirrels.  Of course, their constant 'woofing' was imbecilic, but that really must be blamed on their parents.  Or lack thereof.  Not a bad book, as you well know, but these people are waiting for their giveaway."

Once again, I must admit that Apricot is right.  She manages that quite often…it must be a cat thing.  So, without anymore delay than a quick drumroll, the rafflecopter-picked winners of our giveaway–
::drumming builds::
–are Jenni Enzor and Akoss Ketoglo!  Congratulations, Ladies!  You will each receive a copy of Odin's Promise, and I imagine it will be signed since they'll be coming straight from Sandy Brehl.  Thank you so much, all of you, for helping us celebrate this beautiful book and participating in the giveaway!  For anyone who wished they could win a copy, and didn't fare so lucky…might I suggest a request at your local library?  That way even if you manage to snag a copy of your own in future, everyone who comes through the library will also get to know Odin and Mari.
But mostly, let me say a big THANK YOU once again for everyone's stopping by and supporting both my blog and Sandy!  You guys are the best!!!
For more marvelous middle grade news and reviews, stop by Shannon Messenger's blog!  And happy reading!