Have You Been to Middle Earth Lately?
Today was supposed to be a spotlight day–I have books lined up, waiting in the wings, and they surely deserved their moment in the light!  However, I haven't caught up on the actual writing of the posts that will feature these books, having fallen behind when I was finishing up my wip before sending it off to my agent.  You see, I'm rather good at scrambling something together at the last minute, and planned to carry on with that til my holiday break.
Enter my son's email yesterday, where he contacted us in a panic from South Korea, worried that his bank card had been phished.  Turns out that was nothing more than the (dare I say typical?) accounting and money management of an 18-year-old.  Who is, after all, still learning how to live on his own in a foreign country. 😀
At any rate, that's my excuse for no MMGM blog spotlight today!  However, I have an adventure of my own I'm scheming for–a trip to Middle Earth!  And as a ring-bearer, no less!  Since I'm not rich enough to fund a trip to New Zealand just now, or technologically advanced enough to build a sim room and bring it all to life, I'll be doing it virtually, here.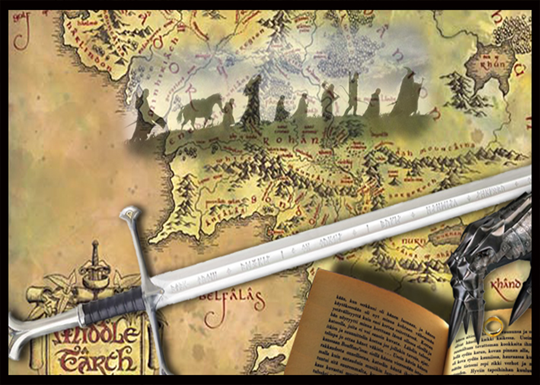 Doesn't it look lovely?  It feels like just the escape and challenge I need just now, as I've noticed my outside time getting shorted along with the shorter days.  The tricky part will be figuring out the tech involved, since I don't have a fitbit and am going rounds with my phone right now, which hasn't been working well.  However, I'm triple crossing my fingers I can pull it off!  Wish me luck…and I promise to bring back a bit of lumnus bread to share and maybe an autograph or two, as well. 😉