Out of Abaton: the Wooden Prince
Hello my beloved MMGMers and blog followers!  This week's spotlight is on Out of Abaton: the Wooden Prince.  GIVEAWAY details at the botom, after my rambling update, and Apricot-kitty's two bits.


My swamp trip this past weekend was just as glorious and restorative as I'd hoped!  We had a lovely time, filled with wonder and including a very tiny turtle.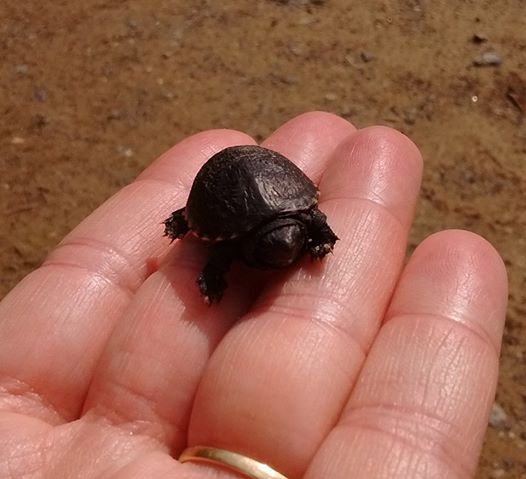 As my FB friends and followers will know, the week preceding this trip was a bit taxing.  My teen daughter, who has had complicated health throughout her life, was diagnosed with a rare genetic connective tissue disease, called Ehlers-Danlos Syndrome.  She'll be fine–the type she has is relatively benign, and after all, she's had it all her life–but the diagnosis meant extra doctor's appointments, lots of back and forth as we got up to speed on her medical needs, negotiations with her school, and of course, a few deep breaths for my family, myself, and our daughter as we took this in and wrapped our heads around the changes it will bring.
I learned many years ago that a book can provide a priceless refuge at times like this–a place for the mind to wander, and the soul to find solace.  For me this past week, that book was Out of Abaton.  I tell you all of that because I feel as if I'm trying to throw an introductory spotlight on my dearest, beloved, long-lost best friend, and suspect I'll be a bit biased.  I also know John in a peripheral kind of way, and feel he's a great guy, and an excellent writer.  But, if the truth must be confessed…I wasn't so terribly taken with his first series.  They were fine books, and had some interesting world building, but I wasn't smitten.  This book, on the other hand, has instantly taken up residence inside my heart and become one of those wonderful books which will stay with me forever.
How much of that was my reading the right book at the right time?  Well, I can't say for sure…but I invite you to read it and find out for yourself. 😉
So, what's it all about?  The story's main character is Pinocchio, and it's a very revolutionized retelling of the fairy tale story of Pinocchio.  As you read, you'll recognize critical turning points which match up with the original story.  But in this tale, Pinocchio begins as an automa–a kind of alchemical/steampunk/magical robot, for lack of a better term.  His 'father' is Gippetto, true enough, but as a 'puppet maker' in this world, he's the Doge's supreme alchemist–or, ex alchemist, given recent political developments.  And the talking cricket you may know as Jiminy?  He's now Maestro, a truly enjoyable music connoisseur and musician in his own right, straight from the magical Court of Abaton.  The three share the story with a great cast of secondary characters, including Lazuli, a re-imagined blue fairy who is so much more than that, and a few rascals that will stay with you long after you close the book.  Given that the story's basic elements are known, I think you'll be surprised and impressed by its twists and turns, and I know you'll love its inventiveness.  Moreover, the depth of the world building will amaze, as you enjoy a truly creative world of early mechanically-inclined Italy woven with magic and creatures from myth, then brought to life in a story that is deeply grounded in reality.
However, all that aside, the reason this book saw me through my extra challenging week was the lovely internal awakening of Pinocchio as he comes to life.  Because of a quirk of that process we get to see it happen slowly over time, while also being inside Pinocchio's heads several times when this 'awakened' sense is temporarily taken from him.  It was absolutely amazing to be there with him as he matured and grew, and also as his sense of self took form, or was taken away.  Just–stunning.  And also a great lift, since Pinocchio's approach to life is one of hope, and enduring belief.  Truly, I found both Pinocchio and the book a delight, with a buoyancy in outlook that inspired me and helped to boost my day in a better direction each time I picked it up.
But now, let's see what Apricot-kitty thought of it.  She tends to be a harsher critique.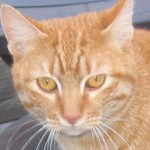 "The story was all very well–lovely, just as you say.  But, did you happen to notice the head hopping going on?  There were times when I felt I was watching the cricket as he leapt from one pov to the next–and worse, I couldn't reach in and catch him!  Highly distracting."
Well, there you go.  Even great stories won't please everyone, and that's especially true when a story chooses a pov mode or style that isn't currently the rage.  The Wooden Prince is told in omniscient POV, as Apricot-kitty points out, with the story told from primarily two characters, with insights from others.  However, I think most kids won't even notice it, and most adults will be able to slide by it.
Now, for the best part!  The giveaway will be open for two weeks, and will be for a FREE hardback (and signed, if I can connect with John) copy of Out of Abaton: the Wooden Prince.  The winner will be chosen from those commenters with a US address, and will be announced in two weeks–on Monday, April 11th.  However, if you want a SECOND chance to win you can comment this week and then come back to comment again next week, when I'll be posting an interview with author John Claude Bemis, on this coming Monday, April 4th!  Got all that?  Comment below to enter to win, and come back for the fun next week to comment again for a second–or doubled–chance to win. 😀
And thank you all for your love and support!  You're the best.
For more Marvelous Middle Grade Monday spotlights, reviews, giveaways and interviews, stop by Shannon Messenger's blog, and happy reading!