Interview with John Claude Bemis, for MMGM, plus GIVEAWAY!
I'm so thrilled to have John on the blog today, answering a few of my questions, and talking about his latest book.  I did a spotlight on Out of Abaton last week and today presents another chance to enter to win–or, if you entered last week, double your chances to win–a hard back copy of Out of Abaton!
In addition to my spotlight, here are a few of the pretty things being said about Out of Abaton:
"Dangerous magic, strange machines, talking beasts. . .Bemis hasn't just rewritten Pinocchio, he's rewritten Pinocchio's world!" –Tom Angleberger, New York Times best-selling author of the Origami Yoda series

"Pinocchio gets a new look in this curious, complex novel of betrayal, rebellion, and loyalty." –The Bulletin of the Center for Children's Books

"An exhilarating and insightful journey." –Kirkus Reviews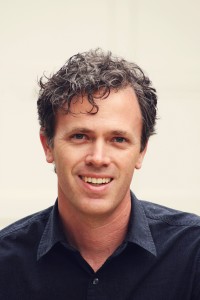 Hopefully all of that has piqued your curiosity!  Now, let's throw some questions at John, and see what we can learn about his writing and his shiny new book.
SW: I was amazed at how completely new and fresh this story was, while doing a lovely job of paying homage to the traditional Pinocchio story. At what point in your writing journey did you know this would be a retelling of Pinocchio's story?
JB: I didn't realize at first this was going to be a story about Pinocchio. My wife has family outside Venice, so we'd traveled to Italy several times. On those trips I grew fascinated by Venetian history, alchemy, and with this figure from European legend called Prester John. Back in Medieval times, Europeans were obsessed with Prester John, who they believed to be a magical king who ruled somewhere beyond the known world. Fake letters circulated about the wonders of his land (the original viral sensation). I began developing a story world where the Venetian Empire went down a different historical path after discovering Prester John and introducing the magic of his kingdom into Venice. Alchemists were now able to take the designs of visionaries like Leonardo Da Vinci to create floating palaces, give their soldiers mechanical wings, and build wooden robots.
It was only after I began to envision this fantastical Venetian Empire that I started to see connections to Pinocchio. He could be one of these wooden robots—automa, as they're called. And his surrogate father Geppetto wouldn't be a simple carpenter, but an alchemist who had betrayed the emperor of Venice and was now a wanted criminal. Each aspect of the original story (the talking cricket, the scoundrel fox and cat, the monstrous whale, the blue fairy) found rebooted roles in the world of my story—all tied to Prester John's magical kingdom—which is called Abaton in my book.
SW: Talk to us about the secondary characters, which make up a wonderful background cast. Which was your favorite to write? And I know Sop is referred to as a cat…but is there any chance he's a skunk?
JB: Ha! Sop might not be the most hygienic, but he's not a skunk. He was a lot of fun to write, as was his partner the fox Mezmer who is little more than an outlaw but has these dreams of being a glorious knight of Abaton.
Even though he's a nasty piece of work, I loved developing the djinni (genie) fire elemental Al Mi'raj who runs the marionette theater pitting captured automa against one another in gladiator-style battle.
SW:A girl can't be blamed for asking, right? My apologies to Sop. 😉
I found the World building and the fantastic world you created to be so amazing! Did you set out to write a steampunk story? Or did you see it more as a fantasy story with a steampunk slant?
JB: I wanted it to be Da Vinci-punk. I love the way steampunk mashes up semi-futuristic elements with an old-fashioned world. But for The Wooden Prince, I went back a bit further. This is set just after the Renaissance. The technology is pre-steam engine. So the world is full of strange machines based more on those designs Leonardo Da Vinci dreamt up but was never able to build, and also a fair smattering of weird fantasy. I don't think Da Vinci would have gone quite as far afield as the mechanipillar.
SW: I can definitely see Da Vinci's influence.  I think you did him proud!  Another thing I loved–and was so impressed with–was the blending of the plot arc and the character arc. Can you tell us a bit about your writing process? How much do you outline before you begin to write?
JB: A story can be full of exciting action and twisty-turny plots, but to captivate readers, stories also need heart. Readers need to be drawn into wanting to see the hero make a powerful transformation. Pinocchio makes a physical transformation, of course, but I wanted to see what sort of emotional transformation he'd make as well, as he discovered what it meant to be alive in the world.
Whenever I'm developing a story, I try to weave together the outer story of the plot with the inner story of the characters. They need to complement one another. I don't overly rely on particular story maps to outline my stories. I spend more time wondering, "Where will this story end up?" Not just in terms of an exciting action-filled climax (although that's important too), but where will my characters end up in their personal transformations? How will they be shaped by the events of the story, by the choices they have to make, by the challenges of their circumstances?
Once I have a sense for how I want that emotional journey to evolve, then I go back and look for ways to develop it across the story through action/plot and character development. That's when I begin to put together a rough outline to guide me in my writing process.
SW: Very nice!  That gives me food for thought.
The book does well as a standalone, but it's also clear from the ending that there'll be more books in this series. Yay! Without giving too much away… do you think we'll get to see some characters from this book that we might be missing at the end, in the next one?
JB: No spoilers, but Pinocchio has had to leave someone important behind. This takes an emotional toll on him, and he wants nothing more than to rescue this friend. All I'll say is that this urge drives Pinocchio in the next book, Lord of Monsters (which comes out March 2017). Although before he can save this friend, he and Lazuli have all sorts of new dangers to face in Abaton.
SW: That sounds delightful!  I'm even more excited for the sequel.
Last question from me.  I often ask debut authors what their publication journey was like, but you have many other published books behind you.  Was there anything unique about this book's publication story?  Anything about its origins you'd like to share?
JB: After doing four books with Random House, I lost my editor who decided to be a stay-at-home dad (which I applaud!). I was working on the early draft of The Wooden Prince knowing we'd have to shop it to a new publisher. My amazing agent Josh Adams sent out a partial of the story, and there was lots of interest. I was thrilled when the book ultimately landed with Disney-Hyperion, since Pinocchio has a special connection to Disney. And I couldn't be happier with my insightful editor Rotem Moscovich and the whole team there.
Wow–I can only imagine what a rollercoaster that must have been!  I'm so glad Out of Abaton found such an excellent home.  And now, a question from Apricot-Kitty: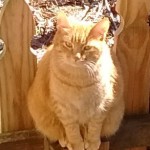 "This was an excellent book, liked it. However, I noticed most of the animals are either automa or chimera. Why aren't there more regular animals, like dogs and cats, in Pinocchio's world?"
JB: That's a great question. I suppose with so many half-beasts lurking about the Venetian Empire, many of the dogs and cats are hiding. I'll see if there's a way to work you into one of Pinocchio and Lazuli's future adventures, Apricot-Kitty!
That's it, folks!  Many thanks to John for being my guest today.  Here are some links, so you can follow his journey and keep in touch with him:
Website — johnclaudebemis.com
Facebook – https://www.facebook.com/John-Claude-Bemis-34934544469/
Instagram — https://www.instagram.com/johnclaudebemis/
I wish you all the best of luck in the giveaway!  Entries will close on Friday, the 8th, and the winner will be announced next week, on the 11th.  Additionally, just for fun, I'd love to know if any of you have a favorite folk or fairy tale, and if there's an adaptation or re-imagined version of it out there that you'd like to recommend.  I'm always looking for new stories to add to my list. 😀
For more Marvelous Middle Grade Monday spotlights, reviews, giveaways and interviews, stop by Shannon Messenger's blog, and happy reading!