MMGM: Spotlight on 'How Tia Lola Came to Stay'
This warm and hilarious book is the perfect antidote for winter-weather blahs.  I loved it, truly loved it, and challenge anyone to read it without feeling warmer!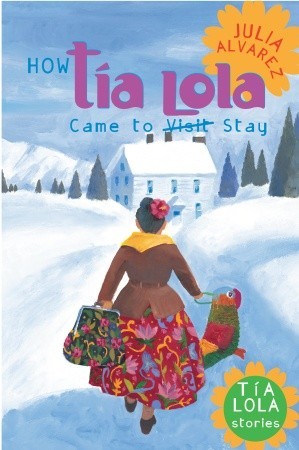 At the beginning of the book the main character, Miguel, is adjusting to country life in snowy Vermont after his parent's divorce and the move from New York City.  The feeling you get when you look at this pic about sums up his feelings.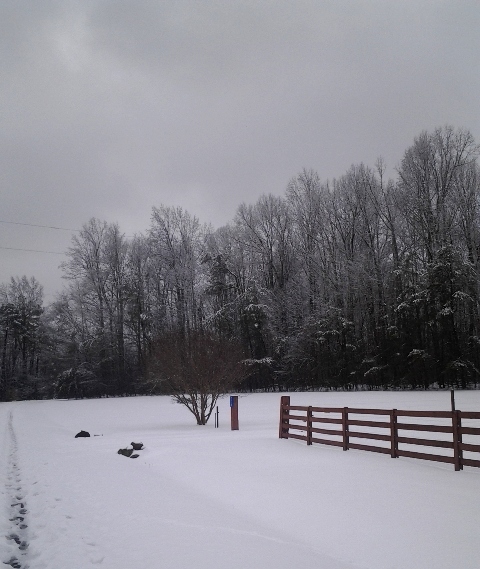 Brrr!
He and his sister miss their father, friends, and the feeling of fitting in they had in the bustling city.  When their mom announces that Tia Lola will be coming to visit, it seems like a bad situation has just gotten a bit worse.
But as it turns out, she's exactly what was missing without their knowing it.  In a beautiful blending of city life and country manners, cold Vermont winters and warm Dominican Republic colors, Julia Alvarez blends a new family without doing disservice to the old one.  I also really enjoyed the small sips of Spanish sprinkled through the book.  There was never so much it became confusing, but just enough to add a little flavor.
Truly a lovely book, filled with all kinds of spunk for life and examples of how good can come from challenges, and laughter from trying times.  I highly recommend it!
Now, let's get the cat's two cents.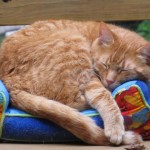 "That lady had too much energy.  Always rushing about planning parties, cooking food, painting houses, and saying hola to everyone!  I liked her approach to life, but her energy made me tired.  Please excuse me–I'm overdue my nap."
Hmm…seems to me like a certain cat was just looking for an excuse to sleep!  But, hey, it's Monday.  Can you really blame her? 😉
Drop me a comment if you know of any other books that can keep me warm in these winter storms, and check out Shannon's blog for the other Marvelous Middle Grade Monday posts!